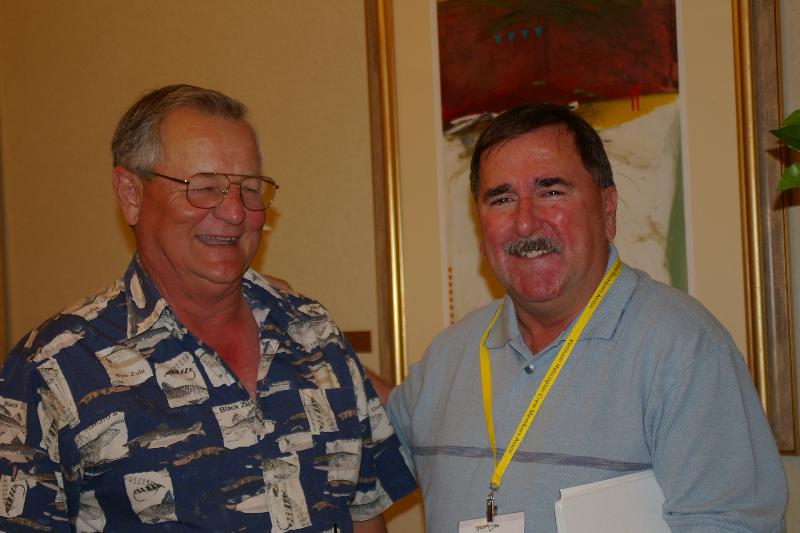 Here we are in the 228th Hospitality room:
Gene Pauling says to Pat Murphy, "What do you mean you crashed my #109?"
109 transfered from B Co. to C Co. after Gene left and then Pat and Tom Dowda crashed and burned it!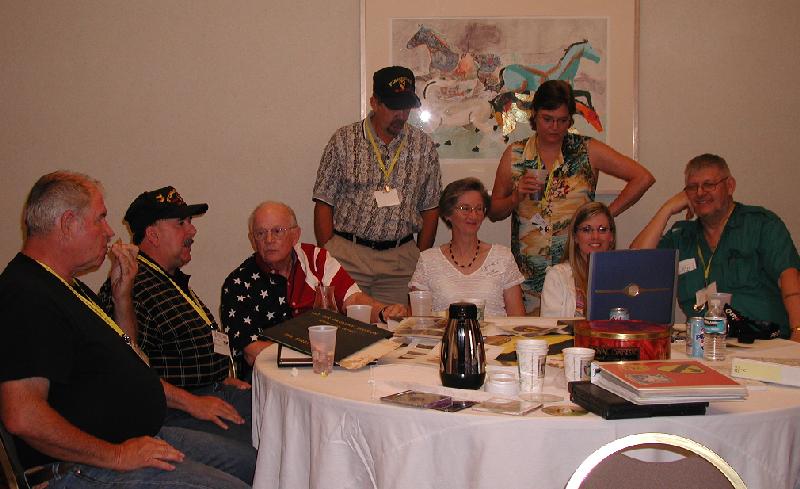 Folks really enjoy the photos, lies, and legends in the Hospitality room.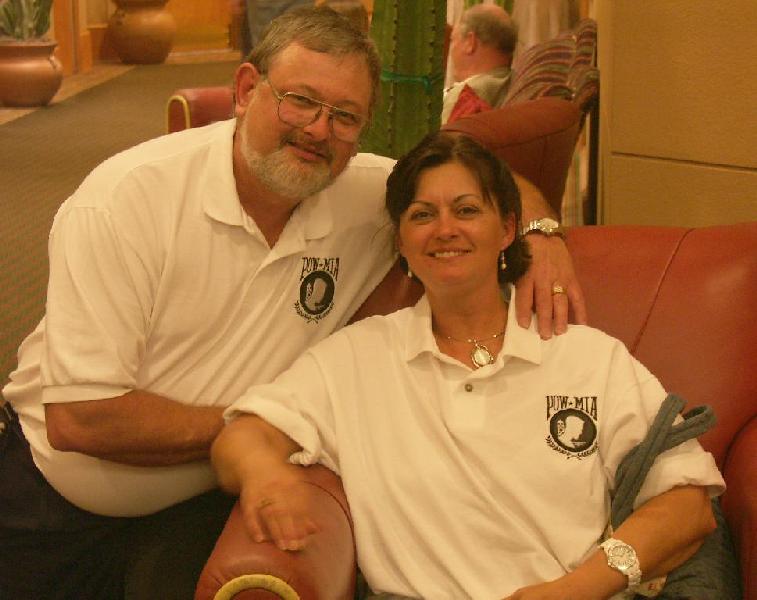 Nick and Sandy Houser were our special guests this year.
They set up a display in honor of Nick's uncle = Anthony Housh. Tony Housh was Flight Engineer and
Mike Wallace was Crew Chief on #063. They were both declared MIA after an incident on
April 19, 1968 in the A Shau Valley.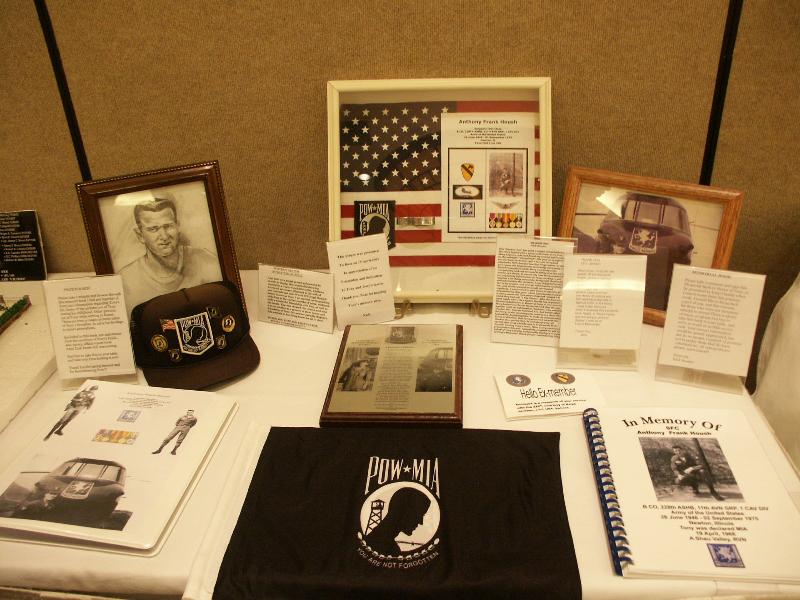 B Co. CH-47A #063 was shot down on April 19, 1968 over the A Shau Valley. The aircraft caught fire and
went down in flames. Housh and Wallace jumped out at some altitude because of the intense heat in the cabin
area. Their bodies were never recovered = MIA. The drawing of Tony in the upper left of this photo was done by
Khatuna Buzzell. Tony and Buzz were good friends after Buzz came to B Company from the Guns-A-Go-Go.


If you have additional information and/or pictures of "CA Phoenix"that
you would like to share with this web site, please email: Jim Ketcham.