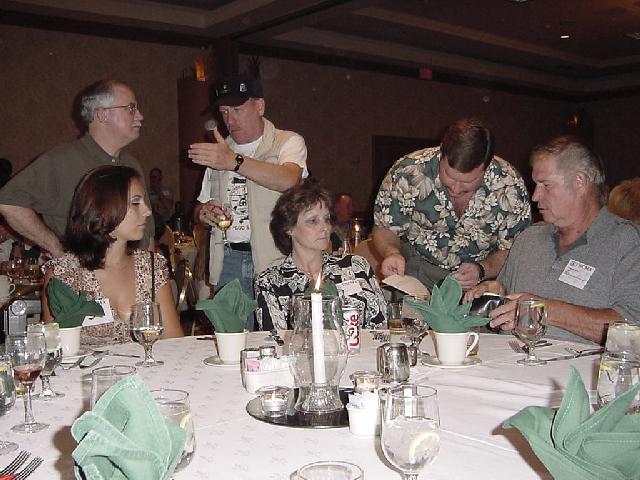 Standing from left: Jim Ketcham, Vic Chaney and bending over is Vince Leone.
Seated from left: Acenna Simon (our Hospitality Room Hostess), Bev Scott and Bill Scott.
.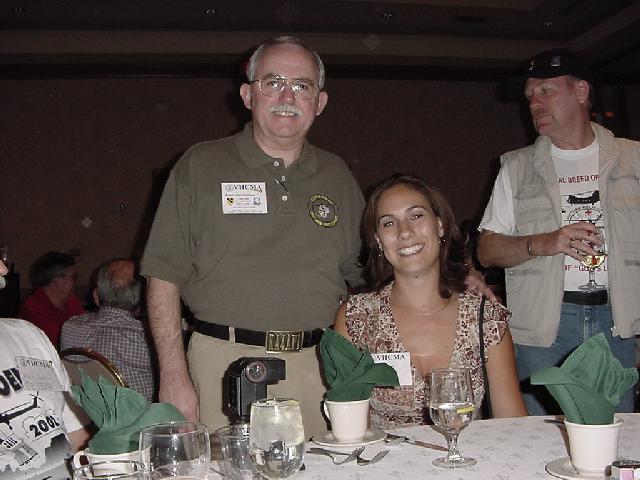 Jim Ketcham, Acenna, and Vic Chaney.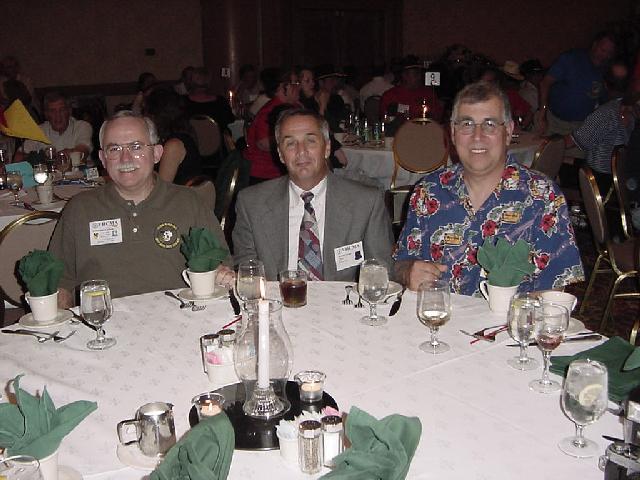 From the left: Jim Ketcham, Ron Turner, Steve Henshaw.
All were Flight Engineers in Charley Company in 1968.