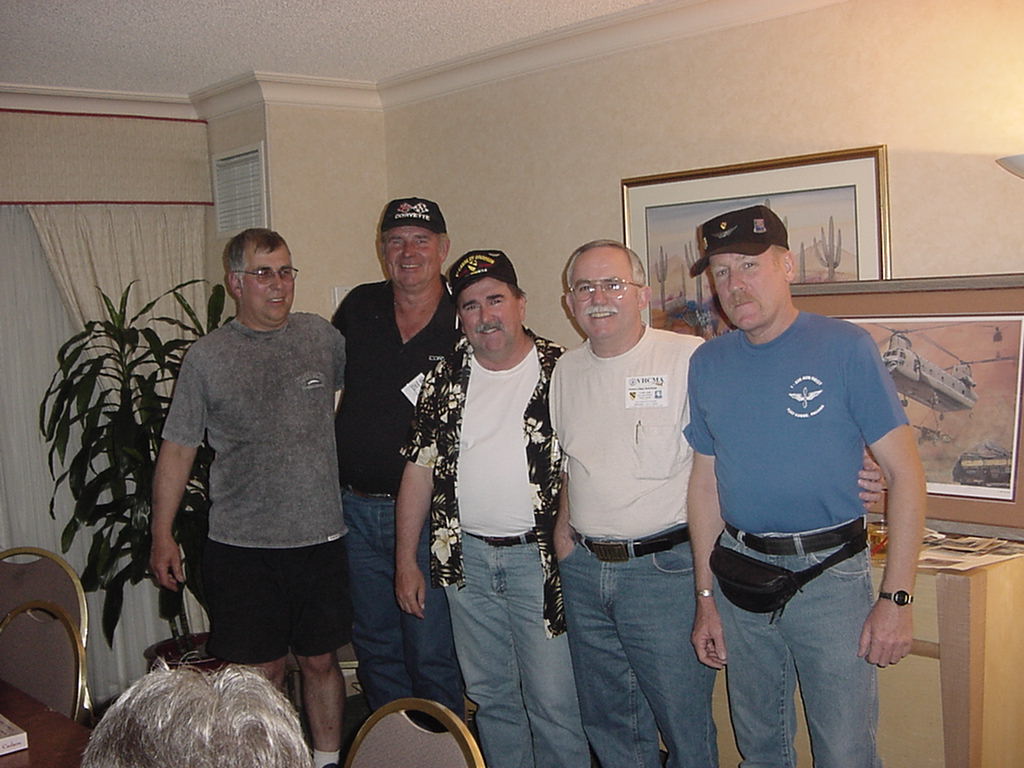 Bill Scott (B co) arranged with VHCMA for a 228th Hospitality Room in the hotel.
As you can see, the 228th was well represented. From the left: Steve Henshaw (C co FE),
Bill Scott (B co FE), Pat Murphy & Jim Ketcham (C co FEs), and Vic Chaney (A co Gunner).
Ron Turner (C co FE) showed up later but missed this photo op.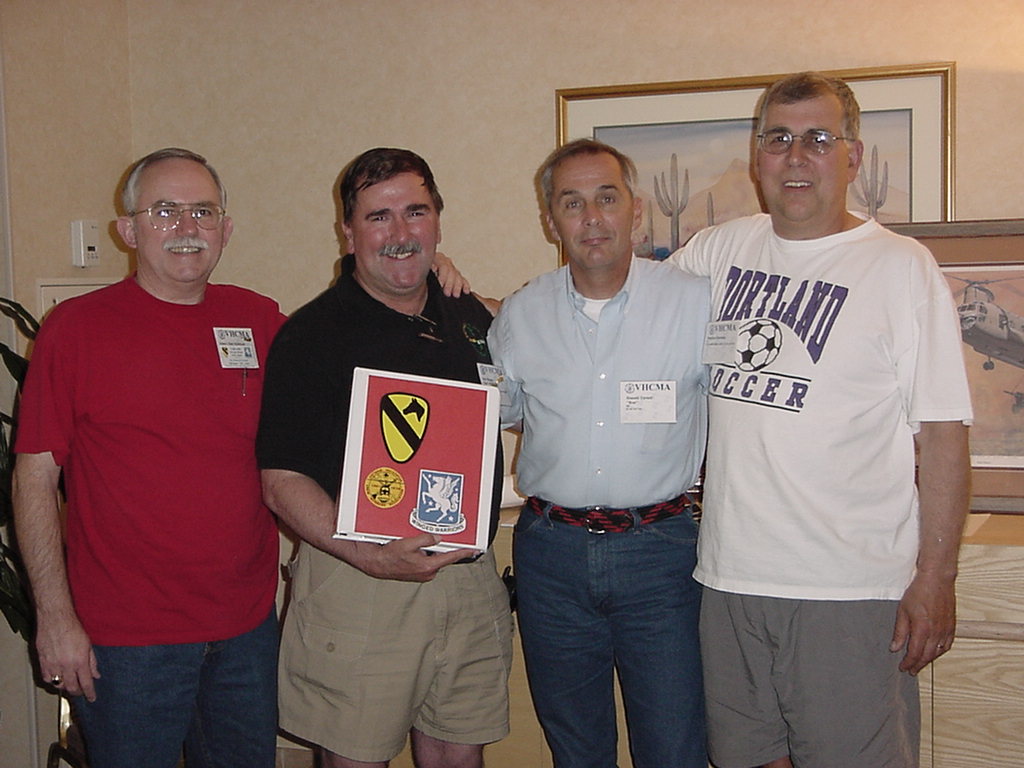 And here is a photo of all the C Company Flight Engineers that attended:
Jim Ketcham, Pat Murphy, Ron Turner, Steve Henshaw.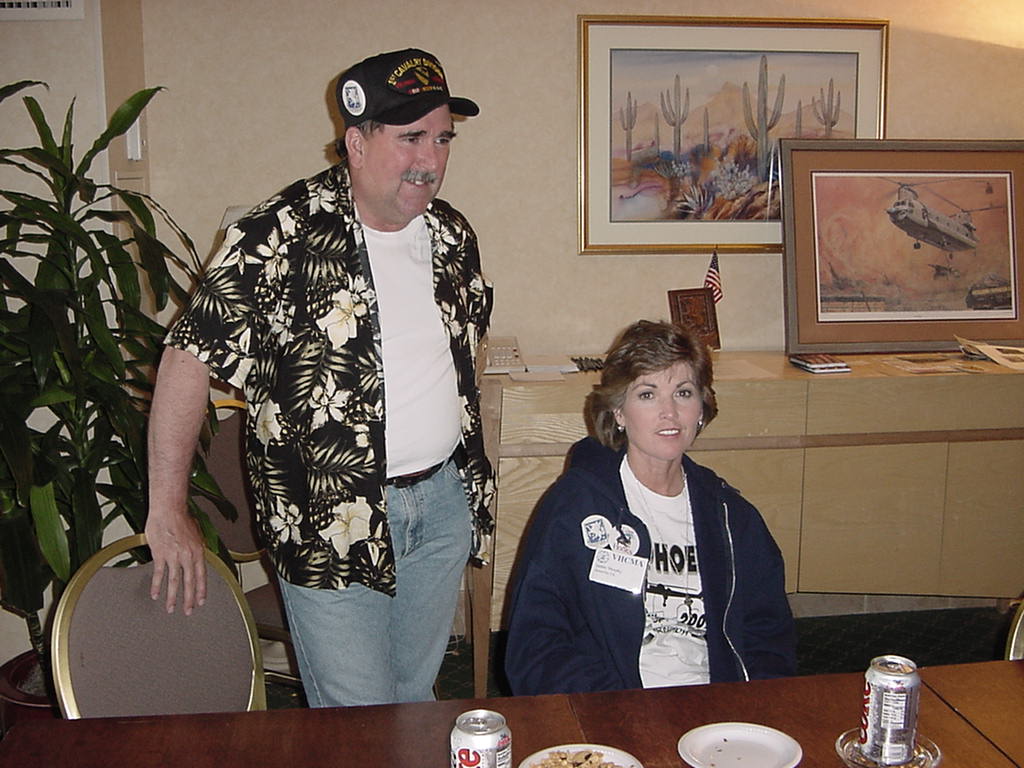 Pat and Debby Murphy enjoyed the hospitality room.
Notice the IRON DANCE print by Joe Kline in the background. Bill Scott is local
to Phoenix and was able to bring it for some added atmosphere to the hospitality room.