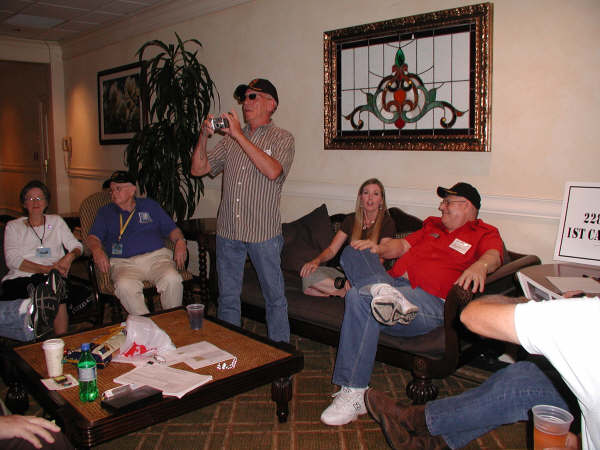 Here we are in the 228th Hospitality "hallway." We didn't get a "room" this year
so we just camped out in the main hallway near the registration room.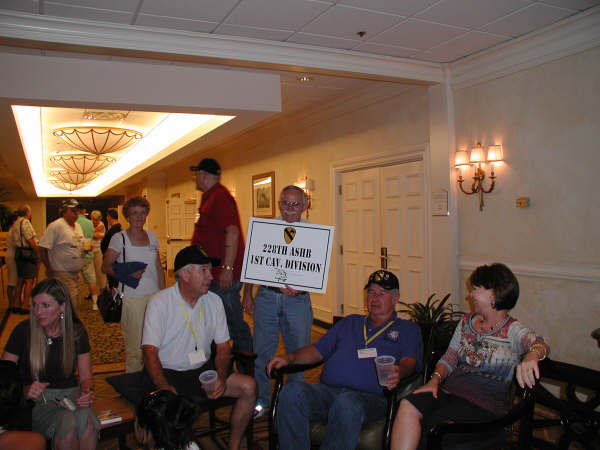 Folks really enjoy visiting with each other in the Hospitality "hall."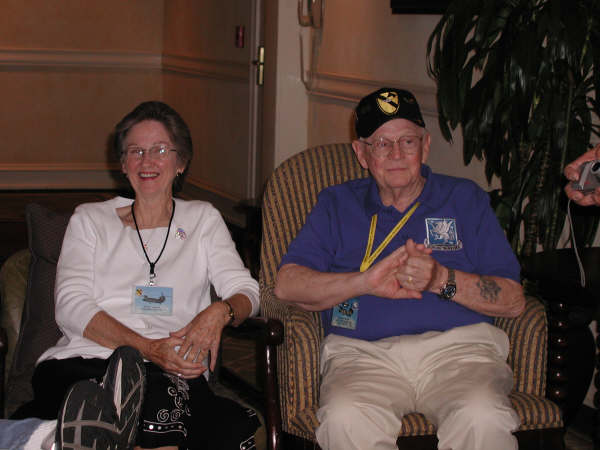 Ralph and Shirley having a great time. Really like Ralph's shirt!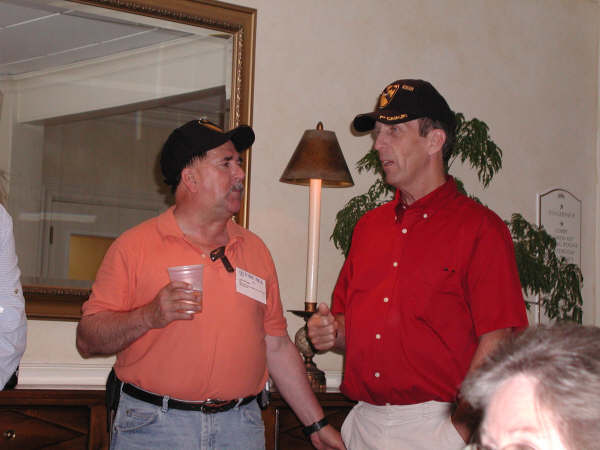 Uh Oh, two old Flight Engineers sharing lies and legends.