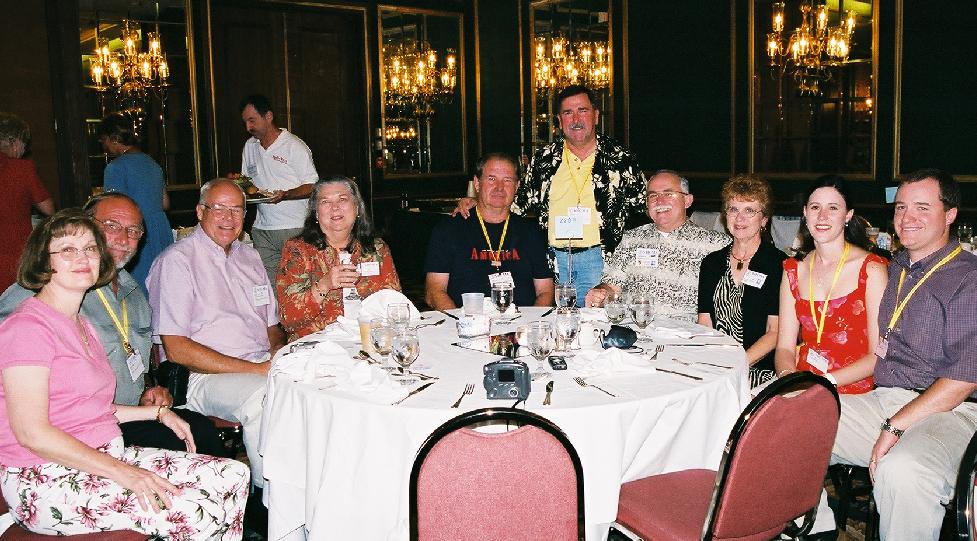 Here is the 228th table of Flight Engineers and spouses at the Saturday night banquet:
Starting from left - Ginny & Jim Braun (B company), Chris & Jan Christensen (A co), Bill Scott (B),
Pat Murphy (C), Jim & Beverly Ketcham (C), Sara & Jason Ketcham (Jim's son).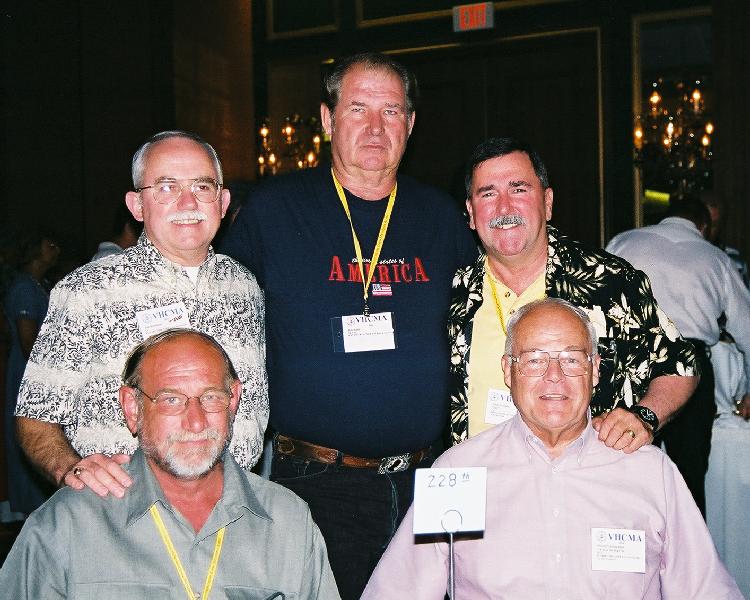 And here are the 228th handsome guys: Jim Ketcham, Bill, and Pat (standing)
with Jim Braun and Chris - the BigFoot (sitting).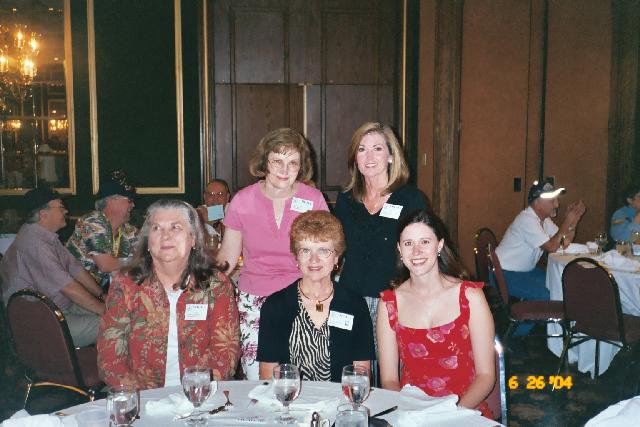 Standing is Ginnie Braun and Debby Murphy (finally Debby is in a photo).
Sitting is Jan Christensen, Beverly Ketcham and Sara Ketcham.