HQ had a Huey & a Loach / 228th ASHB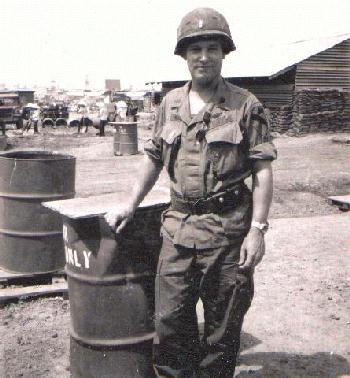 CW3 Robert Warns: Robert was in 228th Bn Hq down at Phouc Vinh.
His radio call was Qbee 377. This photo was take in the Battalion street at
Phouc Vinh in 1969 after the 1st Cav moved down to III Corps.
Hmmm... A pilot in Battalion Headquarters. Wait a minute.
Let's see what there is to fly in the Bn Hq.
UPDATED: Bob Warns lost his battle with cancer
on November 14, 2008 in Plano, TX.
Bob was 76

Hey! This is not a HOOK ! ! ! Oh well, guess we can have a Huey in the Battalion Headquarters. This was on the Bn's pad at Phuoc Vinh. Robert says he has a picture of the front of this Huey with the Bn crest painted on the nose. Hope he can find it. Hmmm... Matter of fact - we had a Loach, too! Anyone have a picture of the Loach?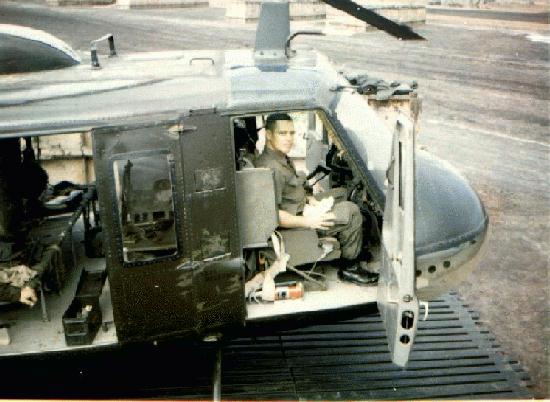 UH-1 sn: 0377 in Battalion Headquarters, 228th ASHB: photo from Robert Warns

Bob Warn says,
"Well, I finally found it!

0377 with the crest on the front
that I flew from Sep'68 to Sep'69.

COLs Paquette, Dukes and Bush
used the aircraft during that period."
---
Another shot of the Battalion Commander's huey with the Winged Warriors crest on the nose door.

Photo - Peter McGowan.
Pete was FE on #473 and was C/228th Dec'68/'69.

Jim Biggs read my question above requesting a photo of the HQ's OH-6 and provided one!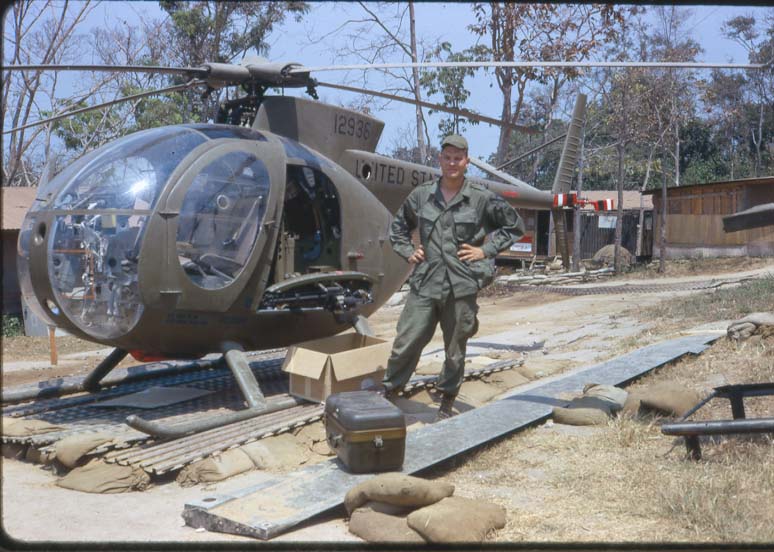 Jim was in HHC from July'66 to Apr'67 as a clerk working for MAJ Pyatt, BN Maint Off.
These photos are from back in 66/67 when the Cav was still in An Khe.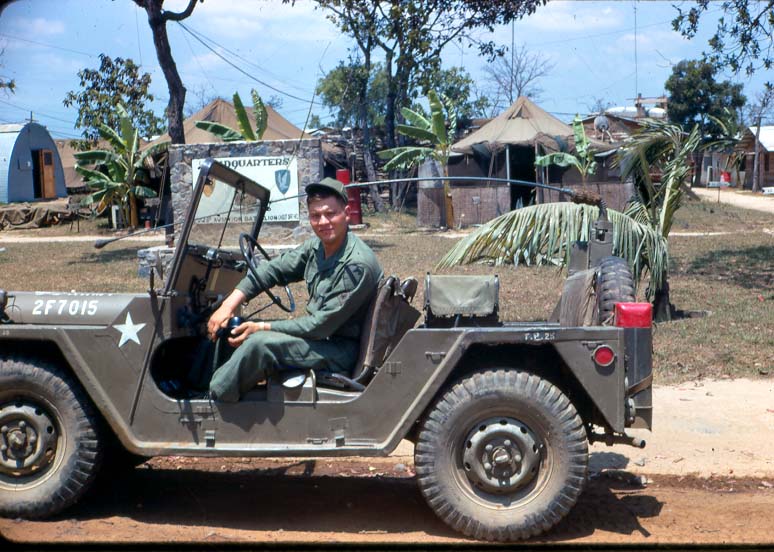 In this image you can see the Maint Office tent and the battalion sign in the background.
We had more greenery in An Khe than I saw at Camp Evans...