Camp Evans /// Bob Schweitzer photo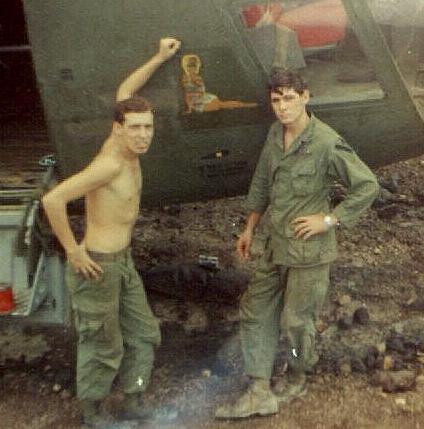 This is #468 again with Bob Schweitzer (left) and Dennis LeClear (right).
This is sometime down the road after "Little Annie Fannie" was painted over and now is being resurrected. Maybe Ron Turner has DROSed and now Bob is FE on #468. Maybe with my Crew Chief, too? I lost Dennis when I was stuck at Red Beach for 60 days with #483.