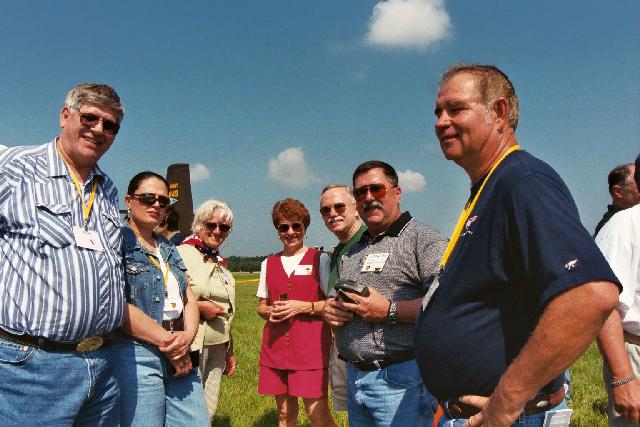 Here is part of the crew for one ride. As you can see it is mostly a 228th crew.
From the left: Buzz & Khatuna Buzzell, Philomene Schultz (229th spouse), Beverly & Jim Ketcham
Pat Murphy, Bill Scott. Also on this ride but not shown was Debby Murphy (taking the photo),
Bill Scotts' son, and ... ... ...
By the way, one of our pilots was A/228th hook pilot - Ron Disney.