C / 228th ASHB at An Khe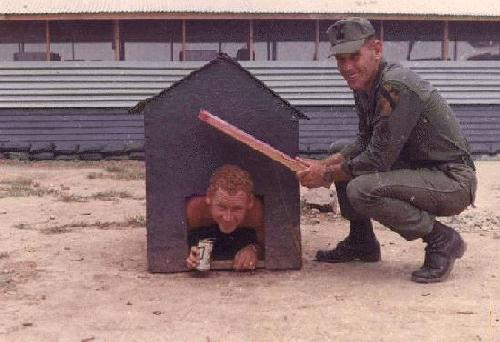 1SG Richard Gardner has Ray Aakjar in the Dog House.
Camp Radcliff, An Khe, sometime in 1966/67.

These two photos were taken at LZ English. Don't know what the tail number of the Charlie Co hook was, but the gunner pictured is John Fox. Photos were late '67 and courtesy of John Fox.