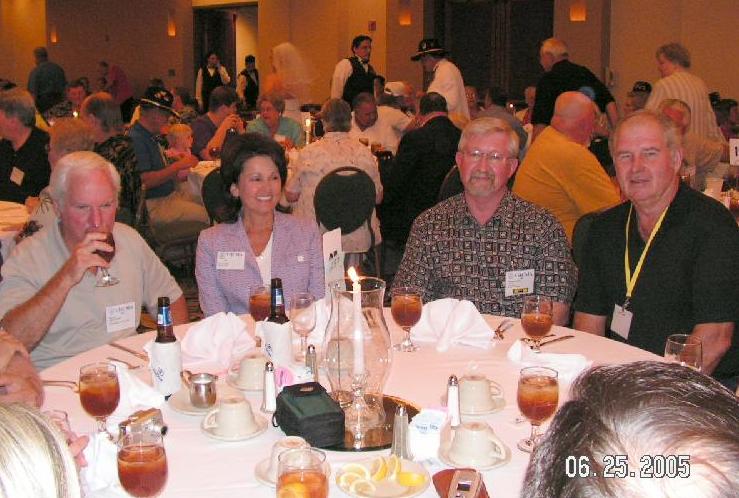 From the left: Ed & Lyn Corlew, Bill McClain and Bill Scott.

The two full tables were #9 and #25. The Kendalls were at #35 and Ron Turner was at still another table.
Other folks attending the banquet but not shown in photos were: Jimmy Ketcham, David & Carol Knudsen,
Jim & Rhonda Wooley, Bill's son = Chris Scott and the other Chris.
Looks like we may have to plan ahead for Phoenix and reserve three tables for the 228th.


If you have additional information and/or pictures of "LZ San Antonio"that
you would like to share with this web site, please email: Jim Ketcham.