A / 228th: Phu Bai & Bear Cat (68/69) Photos by Bill Hughes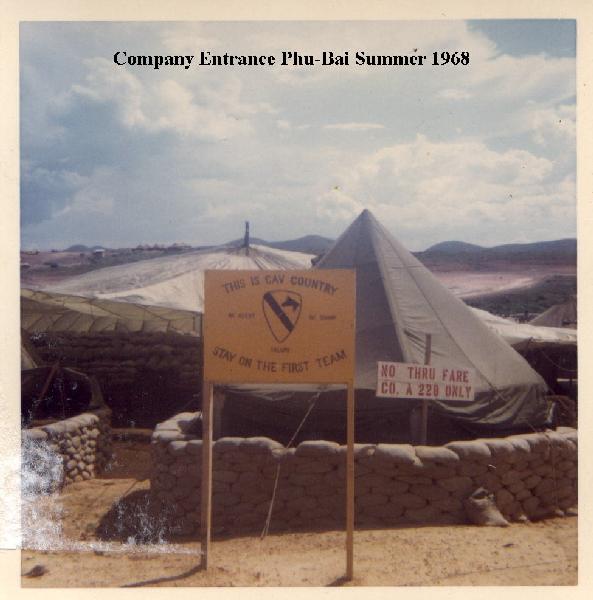 Here is the front door of A/228th at Phu Bai in 1968.
Photo - Bill Hughes, A/228th 1968/69
---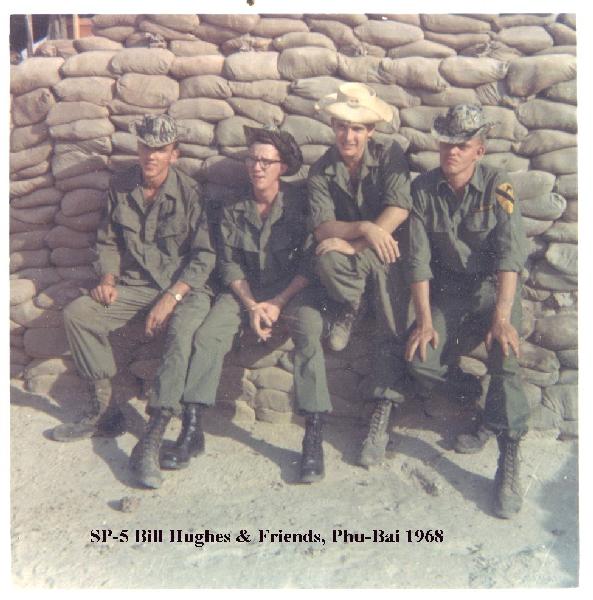 Here is a photo of Bill (in the straw hat) and some buddies. Photo from Bill Hughes.
Robert Nicholas has identified the other three guys. Now from Left to Right:
Joseph Mudd, Kenneth Head, Bill Hughes, Robert Nicholas. Thanks Robert...
---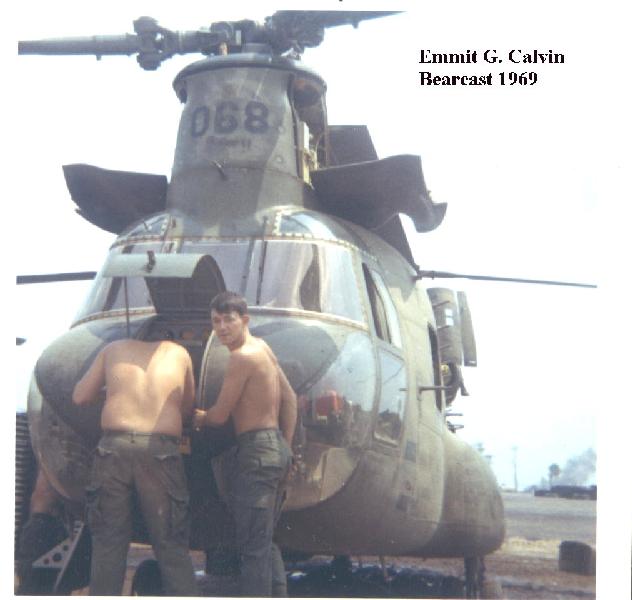 Here is a shot of 068 at Bear Cat in '69 with his buddy Emmit G. Calvin.
Photo by: Bill Hughes - anyone know where Emmit is now?
---