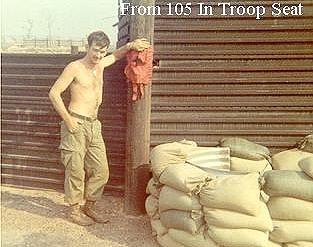 SP5 Elton B. Chappell "Lucky FE"
This piece of nylon seat-back is a great souvenir for Elton. He was lying on the cargo floor watching a sling load when a 105 round came thru the ship about three feet over his head. It entered thru the right fuel cell and exited above the left fuel cell (taking the hydraulic line for the hook with it). See the aircraft photos below.
This photo by Ron Camp.